1) Wild Heart Bowl With Heart Spoon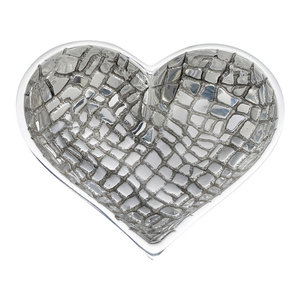 BUY NOW
Trade-in your standard kitchen bowl for the chic Wild Heart Bowl With Heart Spoon. Featuring a polished aluminum crocodile-like interior, this heart-shaped bowl is eye-catching and fun. Includes a heart-shaped spoon made from polished aluminum. Food safe.
2) Lotus Salt and Pepper Celler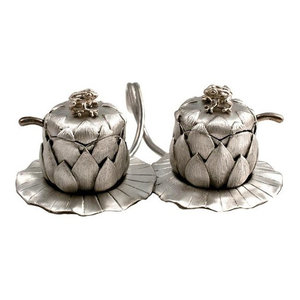 BUY NOW
Lotus with tray salt and pepper cellar. Made of Antique pewter. Hand made in the USA.
3) Tapis Design Spice Duo Tagine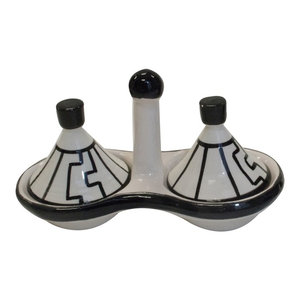 BUY NOW
This is a very fun and creative way to incorporate Moroccan themes in your home and kitchen. Use this gorgeous condiment tagine to keep your spices or condiments, either on your dining table or just in the kitchen. read more