1. ZLINE Crown Molding Profile 1 for Wall Mount Range Hood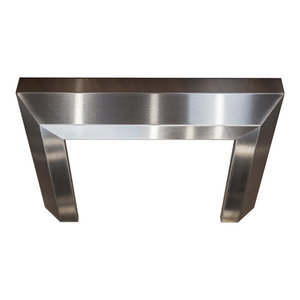 BUY NOW
This elegant Crown Molding piece will complete your ZLINE Wall Mount Range Hood in Stainless Steel by providing a smooth transition from your hood to the ceiling. Available in various styles. Please check model compatibility.
2. Air King SP2436B 36″W x 24″H Range Hood Back Splash – Black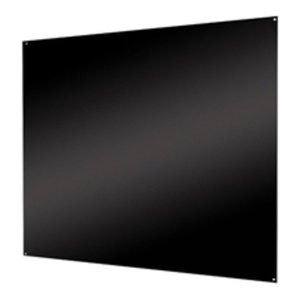 BUY NOW
36″ Wide x 24″ High Range Hood Back SplashProtect the wall behind your cooking surface with an Air King Back Splash, designed to match both the finish and size of your range hood. Over the forty years Air King has been in business, they have developed something of a reputation for manufacturing quality ventilation products, offering products at a good value, and providing excellent service for their products. Air King believes that a home is more than just a house, it is a sanctuary from the busy world, so shouldn't it be comfortable as well? Their mission is to make homes healthier, more comfortable, and more convenient, and they have delivered for over 40-years.
3. Winflo Carbon/Charcoal filters for Island- and Wall-Mount Range Hood, Set of 2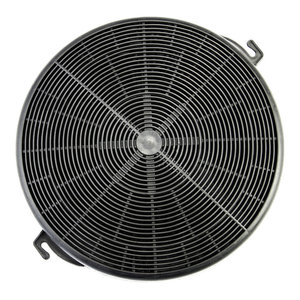 Winflo carbon filters/charcoal filters are designed for ductless Rangehood installation. Simply attach these filters to the Rangehood blower for cleaner air in your kitchen — no ductwork is necessary. Set of 2 filters. Compatible with ductless wall-mount and island-mount Range hoods. Reduces odors to keep your kitchen air fresh.
4. Stove Top Burner Cover, 19.5″ x 27.25″ x 1″, Black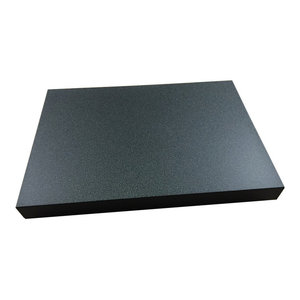 BUY NOW
Conventional stove burner covers only cover one or two burners at a time, not the entire range surface. Use Stovetopper (with a powder-coated paint finish that prevents rust and scratches) to- Add extra counter space, Protect from heat while cooking surface is cooling, Reduce dust on grates.
5. Broan 30″ Downdraft With Top Cover, 30″ Wide Cooktops. 273003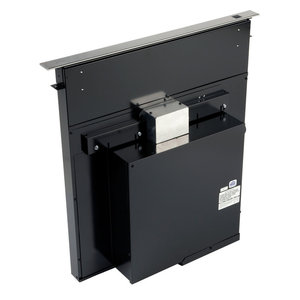 BUY NOW
The Broan 273003 Eclipse 30 In. 500 CFM Downdraft Blower System, with stainless steel cover, exhausts your cooktop without the use of an overhead hood saving precious space. This innovative downdraft system automatically raises into position or disappears flush with the cooktop surface all with the touch of a button. Compatible with virtually all self-contained cooktops, its sleek, trim styling complements any cooktop style or color. The infinitely adjustable speed control is flush with the side of the unit, inconspicuous, yet easy to reach and simple to use. The blower discharges right, left or down and slides side-to-side to ease installation. Plus, the front access panel allows for easy cleaning.
6. NXR Stainless Steel Range Hood Chimney Cover Extension, 48″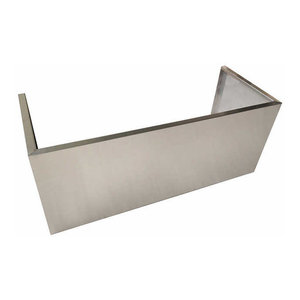 BUY NOW
Compatible with NXR Professional Style Range Hoods. Offers professional look for hoods to be wall-mounted above a range where there are no cabinets. Crafted from the same stainless steel as the hoods to ensure an exact match. Perfect fit for kitchens with extra high ceilings.
7. 20 3/4″ Stainless Steel Counter Trim Kit, 2-Pack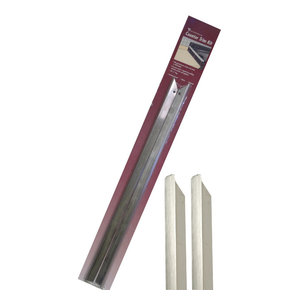 BUY NOW
Do away with the mess left by spills and crumbs in the space between counter and appliances. Eliminate the gap seamlessly with our easy to clean stainless steel Counter Trim Kit. Our kit is a 2-pack to cover both sides of your appliance. Each piece measures 20 3/4 long by 11/16 wide and adheres directly to counter. Available in your choice of finish black, bisque, white and stainless steel. White, Black and Bisque feature appliance quality epoxy finish. Eliminates gap between counter and appliances
8. Tovolo Red Silicone Collapsible Microwave Food Cover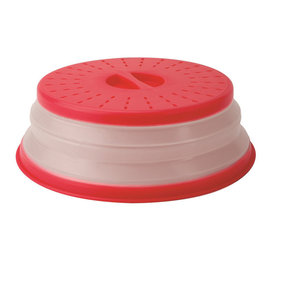 BUY NOW
The worst part of microwaving your food is the mess you have to clean up after. Worry no more with the help of the collapsible microwave food cover from Tovolo. The cover is made of durable, BPA free red silicone, so you know it'll last a while. Deep, easy-grip handles make the cover a cinch to take on and off and the vented holes on the cover's surface let the compressed heat out, so it doesn't hit you in the face when you take the cover off your plate.
9. Winflo Carbon/Charcoal filters for Wall-Mount, C-Series Range Hood, Set of 2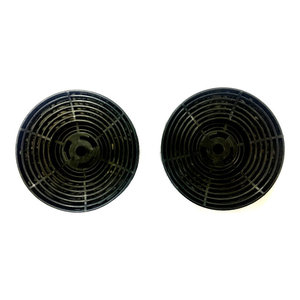 BUY NOW
Winflo carbon filters/charcoal filters are designed for ductless Rangehood installation. Simply attach these filters to the Rangehood blower for cleaner air in your kitchen — no ductwork is necessary. Set of 2 filters. Compatible with ductless C-series wall-mount Range hoods. Reduces odors to keep your kitchen air fresh.
10. Zline 1-36In. Chimney Extension For 9Ft. To 10Ft. Ceilings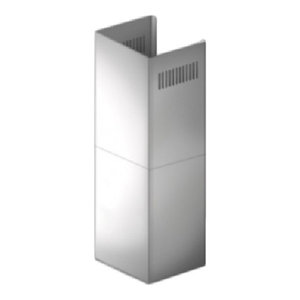 BUY NOW
ZLINE's chimney extensions for stainless steel range hoods make it easy to find a range hood that fits your ceiling perfectly. This 1 Piece Chimney Extension will fit all ZLINE range hoods with model number:• KN4This 36″ tall chimney piece will be used with one of the standard 16″ chimney pieces (supplied with your order) to allow for mounting up to a 10-foot ceiling.
11. Proline's VexAir Local Blower – 1200 CFM – High-Efficiency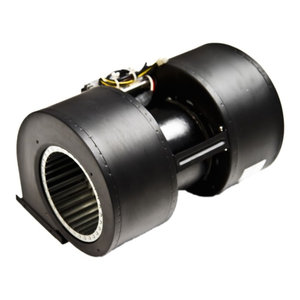 BUY NOW
VexAir local blowers are available for all ProV Packages and are installed directly inside the range hood. 1200 CFM.
12. AKDY 36″ Wall Mount Range Hood Stainless Steel Touch Panel, Duct/Pipe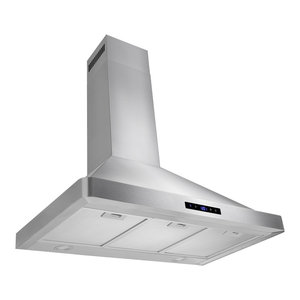 BUY NOW
This impeccable AKDY 36″ wall mount range hood features a contemporary European design and its smooth brushed stainless steel. A three-speed, 343 CFM touch control panel lays across the front for easy use. Two LED lights on the front corners illuminate your cooktop for cooking throughout any time of the day. A three-piece, easy-to-remove, dishwasher safe mesh filters keep maintenance to a minimum. The non-return air flap keeps heat from escaping when the hood is not in use.
13. Fruit Explosion 4 Piece Round Burner Cover Set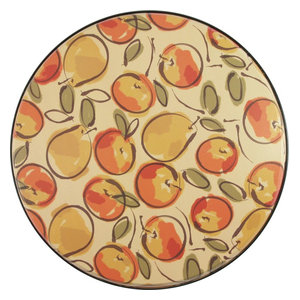 BUY NOW
A decorated kitchen is the hallmark of good living, so keep yours in top shape with this set of four-burner covers. Featuring a fruity citrus and stone fruit pattern on a yellow background, the covers are black-rimmed with black backs. The set consists of four covers; two large and two small, and is ideal for the standard stovetop.
14. 18″ Refrigerator Pull, Antique Brass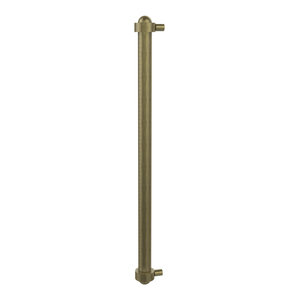 BUY NOW
Allied Brass proud to offer the latest and contemporary center to center different trim, auxiliary door, cabinet, and refrigerator pull hardware products for rooms, kitchen, and bath. These solid brass pulls are available in many different center-to-center measurements, in a variety of designs and finishes that not only look great, but also provide long-lasting wear in any application. Each versatile pull making it easy to coordinate the look and feel of your interior design and easy to install the options for invisible mounting.
15. Kitchen Air Gap, Rubbed Bronze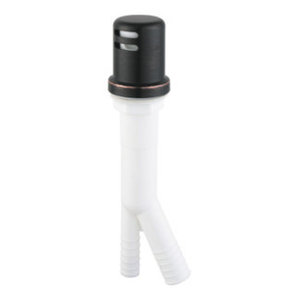 BUY NOW
Matching accessories for the Hansgrohe and Axor brand collections are available for the vanity, shower, and bathtub. These selections include stylish soap dishes, bath towel holders, grab bars, towel racks, towel rings and hooks, shelves, soap dispensers, toothbrush tumblers, and even candle holders. Choose from a range of styles and surface finishes.