1) Victorian Double Bowl Floral Stand Dining Accent Decor 68524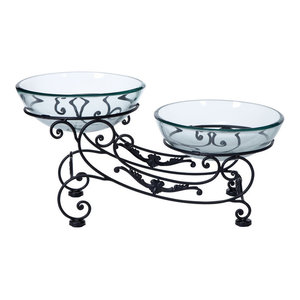 BUY NOW
Victorian antique-inspired design metal double bowl with a beautiful floral stand living and dining room accent decor
2) Uno Set of 4 Soup Plates Curry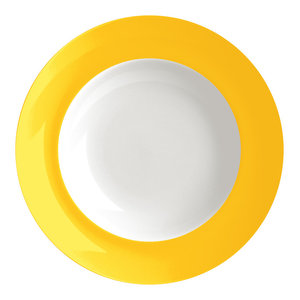 BUY NOW
Serve up something fresh with the bold styling of UNO Curry Soup Plates. The UNO Collection allows for endless mix-and-match opportunities. Microwave and dishwasher safe.
3) Duo Set of 4 Soup Plates Duo Mint
BUY NOW
Velvety matte finish on the outside, high-gloss on the inside. The Duo Soup Plates skillfully combine exquisite porcelain-making with ceramic-glazing expertise. Express your individuality with these two-tone, mixed-material pieces featuring a chocolate brown exterior and pop of green on the interior. Microwave and dishwasher safe.
4) Lomas Snack Bowl, Medium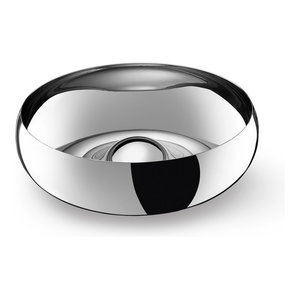 BUY NOW
The Lomas Snack Bowl makes a stylish, functional addition to a modern kitchen. Made from solid stainless steel with a high-gloss finish, this bowl is durable and chic. Use it to hold everything from nuts and candies to olives or crackers.
5) Set of 4 Soup Plates Fun Factory Red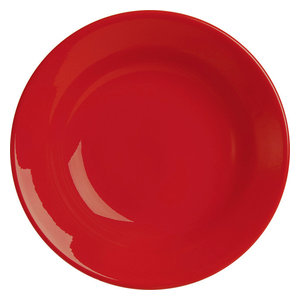 BUY NOW
Bring simple style to your table with Fun Factory Red Soup Plates, ideal for serving soup or pasta. Combining classic shape and solid color, these durable ceramic pieces were created for everyday meals and special occasions. Microwave and dishwasher safe.
6) Black & Checkered Chalk 11″ Bowl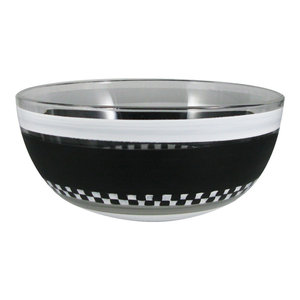 BUY NOW
This is an 11″ bowl is a black and white checked with chalk paint.you can write right on the glass! Perfect for the holidays or any season. Something to be handed down from generation to generation. Proudly hand-painted in the USA.
7) Frosted Curl Light Green 11″ Bowl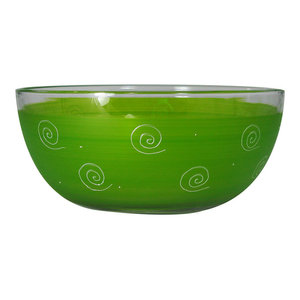 BUY NOW
This lovely hand-painted 11″ bowl is one of our top sellers. It is light green with accent colors and adorned with curls and dots. Perfect for any season or occasion. It also works perfectly as a dessert dish. Something to be handed down from generation to generation. Proudly hand-painted in the USA.
8) Letter K Initial Monogram Modern Round Ceramic White Soup Bowl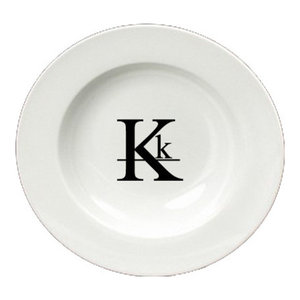 BUY NOW
Heavy Round Ceramic Soup Bisque Gumbo Bowl 8 3/4 inches. LEAD-FREE, microwave, and dishwasher safe. The bowl has been refired over 1600 degrees and the artwork will not fade or crack. The Artwork for this gift product and merchandise was created by Sylvia Corban copyright and all rights reserved.
9) Tear Drop Junior Bowl With Scooper Spoon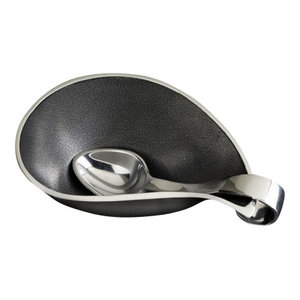 BUY NOW
Serve snacks and appetizers in style using the Tear Drop Jr. Bowl. This polished aluminum bowl is perfect for holding candy, nuts, or condiments. Includes a polished aluminum spoon with a curved spiral handle. Food safe.
10) Menu New Norm Bowl, 4 in, Smoke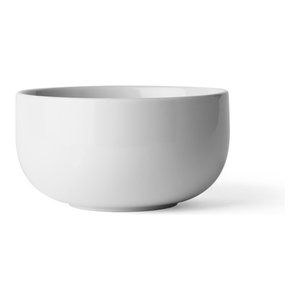 BUY NOW
In 2010 Menu and Norm Architects joined forces with Copenhagen restaurateurs Cofoco, to create something magical. A restaurant expressing everything we categorize as Nordic. Materials, dishes, glasses, chairs, lamps, windows, moods, and colors. Today, Restaurant H _st is the elegant result of clashing romanticism with modernity and it holds a very special place in our hearts because of its many stories, mixed inspirations, and the fact that it's pleasing for all senses. Everything just fits into place to create a complex and inspiring feeling of something urban, yet rough and rural.
11) Karakusa 6″ Bowl Set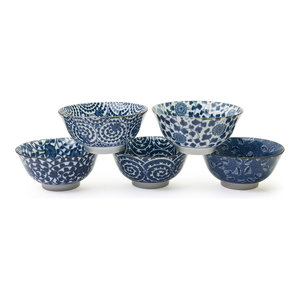 BUY NOW
These blue and white karakusa bowls are our most versatile size and shape. Perfect for cereal, soup, and snacks these bowls can be mixed and matched for an outstanding collection. Part modern, part traditional, our bowls complement any decor. Made in Japan.
12) Cloudware Bowl, Blue and White Swirl, Large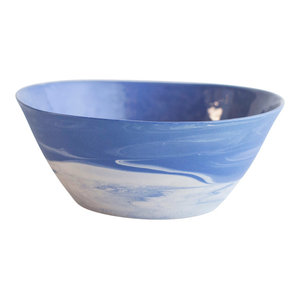 BUY NOW
Inspired equally by historic Wedgwood Jasperware and the sky in North Carolina. Each bowl is unique, reflecting the swirling of the two colored slips mixing in the mold. We glaze the inside and then polish the unglazed outside of each piece by hand with a diamond pad.
13) Ripple Soup Bowls, Set of 6, White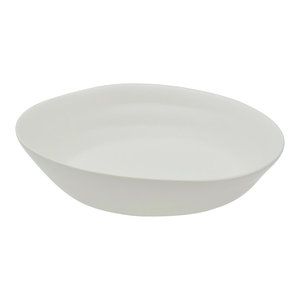 BUY NOW
This collection has a style reminiscent of handcrafted pieces of pottery with a contemporary twist. Featuring an organic shape and a matte finish the Ripple dinnerware is the choice plate to set a modern minimalist table. Dishwasher Safe.
14) Porcelain Ice Cream Bowl, Celadon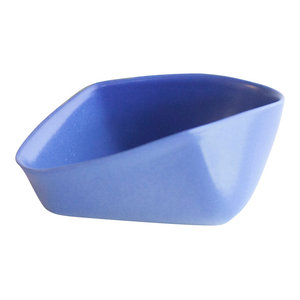 BUY NOW
Designed for use with ice cream or gelato, the higher back wall allows you to scoop ice cream easily till it's all melted, then you can use the unique shape to drink the melted remains. These bowls are modeled on the shape of a paper bowl crumpled in your hand. Although designed for use with ice cream, they work well in any room in the house.
15) Medium Glazed Ceramic Bowl, Set of 4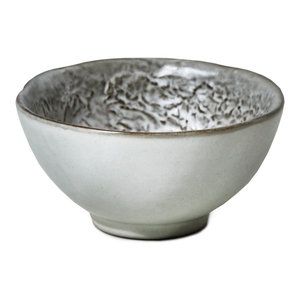 BUY NOW
For an artisan look to your tablescape, opt for our Glazed Ceramic Bowl! This food-safe bowl is glazed with a grey and white color with a brown detail just around the edge of the bowl – all of this adding character and an earthiness to it. It has a "rice" relief texture on the inside of the bowl, that has a charcoal wash over it. This versatile bowl works well for a large blooming flower as a centerpiece, or for floating candles. While the artistic look gives it a modern vibe, its color and shape brings in a vintage feel.
16) Hermit Bowl, Celadon, Large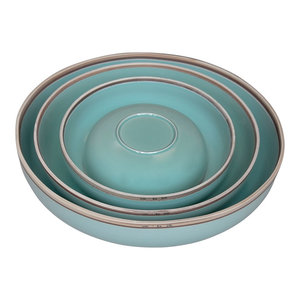 BUY NOW
The Celadon Hermit Bowl makes an ideal addition to a modern kitchen. Made from solid porcelain in a bright celadon color, this bowl is both durable and stylish. Use it to serve a variety of pasta, salad, and side dishes. Dishwasher and microwave safe.
17) La Rochere Perigord Ice Cream Cup 7.5 oz., Set of 6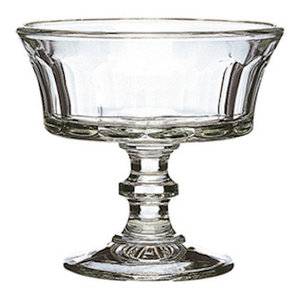 BUY NOW
This French goblet-style ice cream cup sets a sophisticated table. Set on a sturdy, hourglass stem, they make the perfect showcase for almost any dessert.
18) Waterford Lismore Diamond 8″ Bowl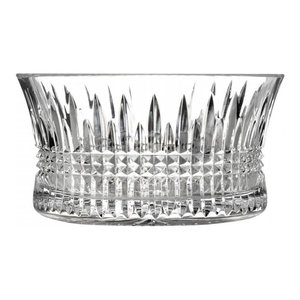 BUY NOW
The Lismore Diamond pattern is a strikingly modern reinvention of the Waterford classic; characterized by intricate diamond cuts rendered in radiant fine crystal. Perfect for displaying glass gems or a floating candle, this Lismore Diamond 8″ Bowl is the epitome of every design inspiration for which Waterford crystal has become world-famous.
19) La Rochere Perigord Bowl 17 oz., Set of 6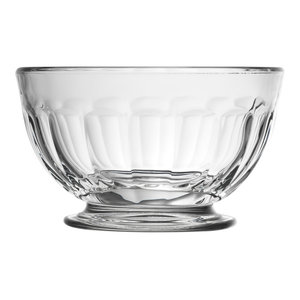 BUY NOW
These bowls pair French bistro style with everyday durability. They make an elegant presentation of all kinds of cooking.
20) Wazee Matte Cereal Bowls, Set of 6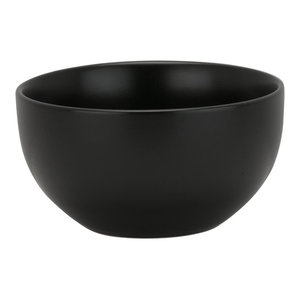 BUY NOW
Modern, minimalist, and matte this every-day collection comes in a range of colors. With smooth curves and sleek edges, they're perfect for both entertaining or relaxing at home.