1) 10 Strawberry Street Z-Ware White Porcelain Rim Soup Bowls, Set of 6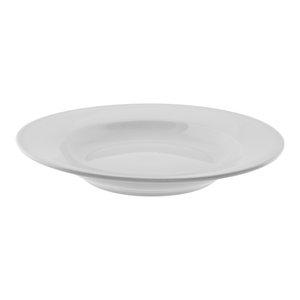 BUY NOW
A simple design with a wide rim, this classic ensemble enhances any occasion from family dinners to fine dining.
2) La Rochere Perigord Ice Cream Cup 7.5 oz., Set of 6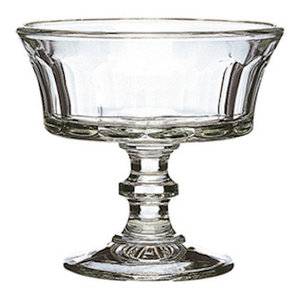 BUY NOW
This French goblet-style ice cream cup sets a sophisticated table. Set on a sturdy, hourglass stem, they make the perfect showcase for almost any dessert.
3) Fleur-de-Lis Soup Bowls, Set of 4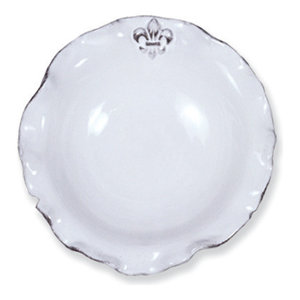 BUY NOW
Italian made pottery has always been special and this Fleur de Lis Collection lives up to its expectations. Enjoy your next great soup or pasta from this attractive handmade bowl. Dishwasher, Microwave, & Oven Safe.
4) RAFFAELLESCO DELUXE: Cereal Bowl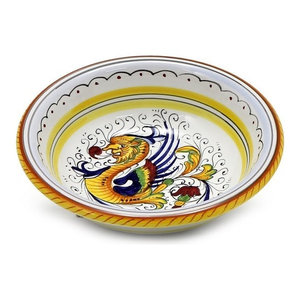 BUY NOW
Among the most popular and enduring Italian majolica patterns, the classic 'Raffaellesco' traces its origin to the 16th century, and the graceful arabesques of Raphael's famous frescoes. About Deruta of Italy brand: The Deruta of Italy company was founded by Salvatore Termini (Sal, for his many friends) in 1983 in New York, NY when he began distributing B2B Wholesale the traditional Deruta's designs such as the Raffaellesco, Ricco Deruta, the Orvieto Rooster designs and more fabulous Deruta patterns.
5) Beachcomber Soup Bowls, Set of 4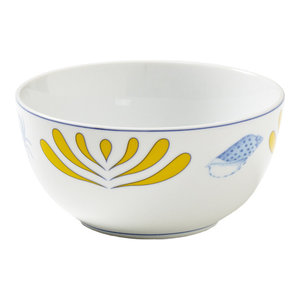 BUY NOW
As treasures from the ocean wash up at your feet while walking along the water's edge, you will be sure to enjoy this new porcelain design that will brighten any room. Dishwasher safe. Microwave safe.
6) Soapstone & Wood Ice Cream Bowl Set – Freezable Stone Bowl, Insulating Wood Bow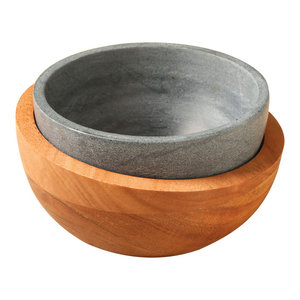 BUY NOW
Ice cream is more fun to eat before it melts. Enjoy your favorite flavors longer with this genius bowl. Chill the natural soapstone bowl in the freezer, then place it inside the acacia wood bowl. The ice cream stays cold while your hands stay warm. May also be used for dips, shrimp cocktail, and chilled soups. Or warm the soapstone bowl in the oven if you want to keep food hot. 5″ diameter. Hand wash.
7) Merletto White Pasta/Soup Bowl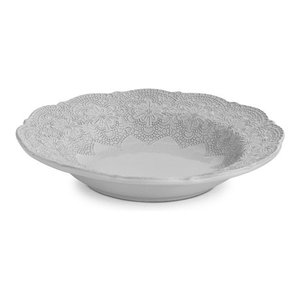 BUY NOW
A delicate white glaze, a rich, black clay and a vintage lace pattern blend beautifully to create this stunning bowl. Italian ceramic, Hand made in Italy. Microwavable, oven & dishwasher safe on the low-heat/air-dry setting.9.25″ D
8) Mexican Clay Soup Bowl, Plain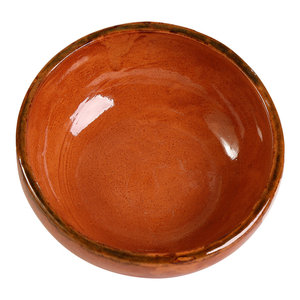 BUY NOW
Our hand-made Mexican clay Soup bowl is an excellent way of adding a rustic touch to an elegant table. The natural terracotta clay color is combined with a translucent green rim, which together with our hand-made clay plate (sold separately) makes a great presentation. A Mexican Clay Cazuela is not only beautiful, but also quite sturdy and will last many years with proper use and care (each piece comes with a product information sheet outlining the Uses and Care for the product). As with other clay cookware, the flavor of the food cooked in it actually improves with use.
9) Royal Doulton Anthea Platinum Soup Bowl 8″ New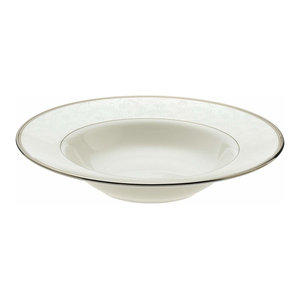 BUY NOW
The gleaming white, platinum-trimmed bone china shows neutral borders decorated with a floral design that varies according to piece size, from a simple wreath band to a lighthearted scattering of daisies to lace-like filigree.
10) Cordone Individual Pasta/Soup Coupe Bowl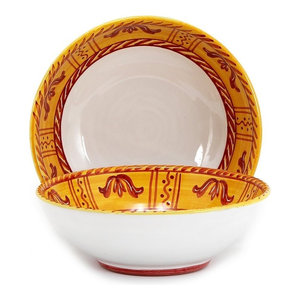 BUY NOW
CORDONE Collection: Hand-painted Rope Red & Gold design with fluted shapes. Masterfully hand-painted in Deruta-Italy. – All Deruta of Italy products are lead and cadmium free. Dishwasher Safe Not recommended for microwave use.
11) Monkey Business Bowls, Set of 4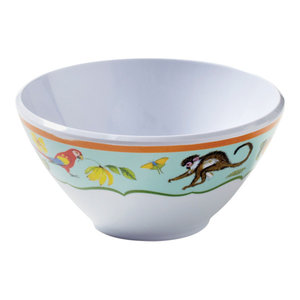 BUY NOW
A melon-green background sprinkled with tropical fruits and flowers is the perfect setting for this group of playful monkeys as they scamper into your home and your heart. Dishwasher safe. Do not microwave
12) Westmore Soup Bowl, 9″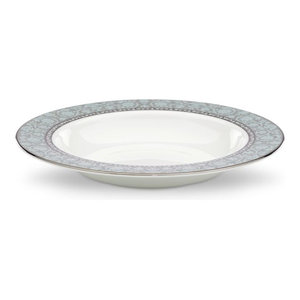 BUY NOW
Offering a timeless combination of polished platinum and intricate blooms in bone china, the Westmore Soup Bowl is classic dinnerware. The bowl's serene palette of pure white and pale blue adds to its distinctive elegance.
13) African Inspirations Bowls, Set of 4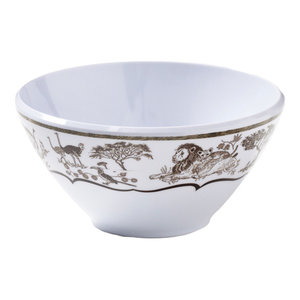 BUY NOW
The classic inspirations of Chinese and French "toile" has been re-interpreted by Lynn Chase in a lovely African collection, made in melamine and ideal for outdoor dining. The beautiful sepia tone is sure to go with any color. Dishwasher safe. Do not microwave.
14) La Rochere Perigord Bowl 17 oz., Set of 6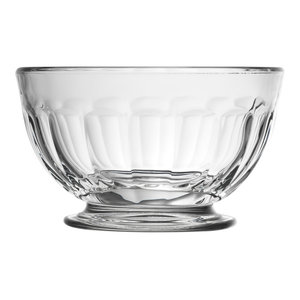 BUY NOW
These bowls pair French bistro style with everyday durability. They make an elegant presentation of all kinds of cooking.
15) Granard 5-Piece Dessert Bowl Set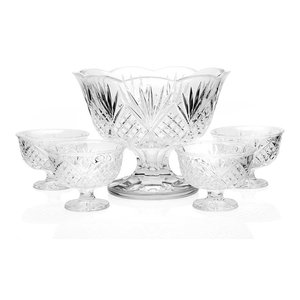 BUY NOW
Serve up your sweet-flavored creations in the Granard 5-Piece Dessert Bowl Set. This set includes one trifle bowl and four ice cream bowls that can also be used for nuts, candies, and the like. Call upon this elegant set for your next soiree.
16) Parrotdise Soup Bowls, Set of 4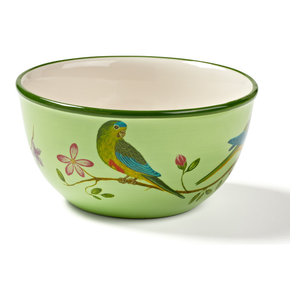 BUY NOW
The talking bird takes the lead in an elaborately patterned collection of dinnerware from Lynn Chase. Handcrafted of earthenware. Dishwasher and microwave safe.
17) Jaguar Jungle Medium Octagonal Bowl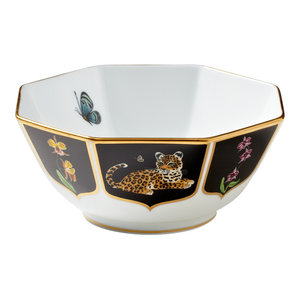 BUY NOW
The black background, complimented by 24-karat gold accents, and is reminiscent of the dense canopy of the trees in the jungle and incorporates the wonderful species of South America. The boldly beautiful South American Rainforest is home to graceful jaguars, exotic flowers, and brilliantly colored birds and butterflies. Dishwasher safe. Do not microwave.
18) Zanzibar 4 Piece Cereal Bowl Set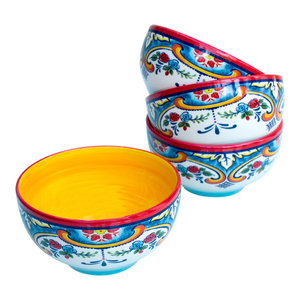 BUY NOW
Find new expression with this vibrantly embellished dinnerware. Rich, colorful, and artisan-inspired; reflecting characteristics of the South of Spain. Zanzibar is a great addition to everyday decor or special occasion parties.
19) French Onion Soup Bowl, Flame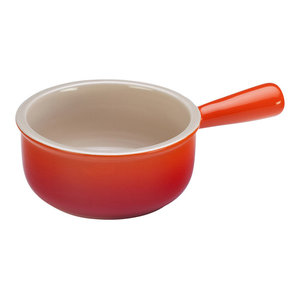 BUY NOW
Traditionally served with a hot layer of melting cheese over the top, French onion soup has been a comfort food favorite around the world for generations. This rich blend of caramelized onions, beef broth, croutons, and cheese is often finished under the broiler and is best served piping hot. The stoneware French onion soup bowl is perfect for this French classic, with the durability to stand up to extreme temperatures in the oven and the heat retention properties of stoneware to keep soup warm long after it has reached the table.
20) Lenox Autumn Soup or Pasta Bowls, Set of 4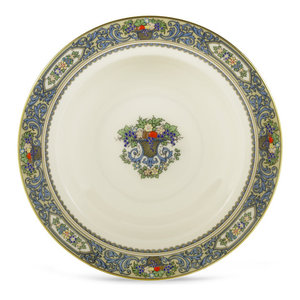 BUY NOW
Originally introduced in 1918, the Lenox Autumn China pattern is still one of the most popular patterns in America today. The Autumn Collection of fine china combines beautiful floral motifs and the jeweled colors of autumn flowers. More than 400 enamel dots are hand applied to form the floral and fruit basket design. The ivory fine china, enriched with a 24 karat gold band, is a classic Lenox tradition that continues to appeal to every generation.